Batavia's Griffin Voted TSF POW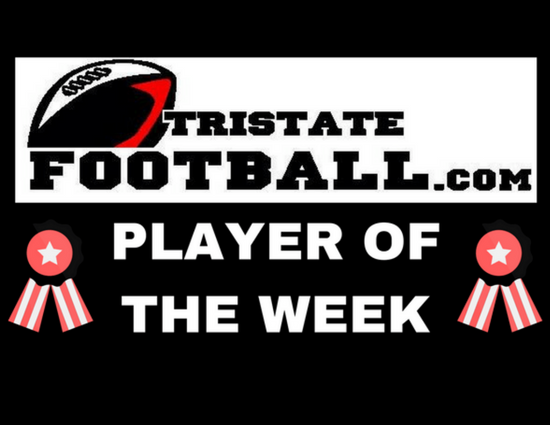 Jason Griffin of the Batavia Bulldogs was voted the TSF Player of the Week for Week 5, registering 3,050 votes (24.29 percent).
The running back tallied 133 yards with three touchdowns and also reeled in a 39-yard catch for a score as the Bulldogs took a big bite out of Fayetteville-Perry.
Griffin edged out Jake Shirley of Little Miami and St. Xavier's Mathew Fox in the voting conducted by TriStateFootball.com. In total, 21 players were nominated with 12,599 votes casted.
We will be presenting awards to each of this season's winners at the upcoming TSF Year in Review Show coming in mid-to-late February (more details coming soon).
Next week's Player of the Week nominations will be announced on Sunday each week. We will take nominations through Sunday morning at 9AM via email or on Twitter @TSFootball.
COMPLETE RESULTS
[polldaddy poll="9837279″]