Cincinnati Round-Up: Sycamore upsets Princeton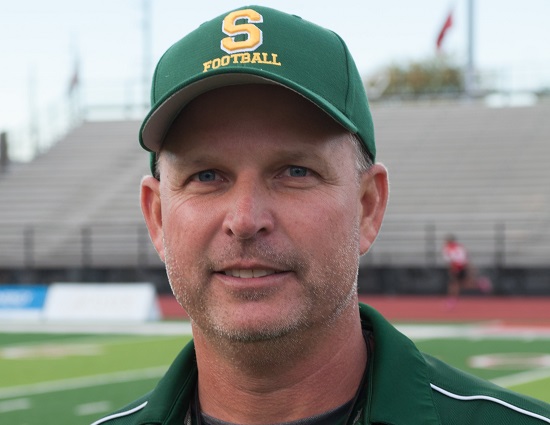 The Aviators pull off a big upset against a Princeton team that was rolling coming into this week. Senior kicker Jack Ferron hit the game-winning field goal as time expired to give Sycamore the win. Head Coach Scott Datillo becomes the winningest coach in Aviator history with 94 wins.
A defensive showdown, both teams were scoreless going into halftime. Princeton tallied 106 yards of total offense, with Sycamore accounting for only 43. Running back Dahmear Celestine got the scoring underway in the third with a 7-yard run.
Finally Princeton's offense showed signs of life, as MyJaden Horton scored on short run, then found Deangelo Foster on a 11-yard pass shortly after to make it 13-6. The defense took back over until late in the game. The biggest turning point came on a muffed punt by Princeton. William Ingle scoop and scored to tie the game at 13.
After an impressive defensive stop, QB Andrew Fehr led a drive into Viking territory, with Ferron finishing the job. Sycamore goes to 3-0 while Princeton falls to 2-1.
No. 10 Lakota West 33, No. 13 Hamilton 13
Coach Tom Bolden's Firebirds are starting to catch their stride. Back-to-back wins, with two straight 30-point outbursts. RB David Afari was exceptional, carrying the ball 10 times for 110 yards and four TDs.
Hamilton was rolling coming into this game, but their offense couldn't find a grove against the Lakota West defense. Keyshawn Stevens, who had over 100 yards last week, only had seven yards on six attempts. QB Quicny Simms-Marshall mustered 146 yards passing on 18 attempts.
The Firebirds dominated on the ground. They had 305 rushing yards on 49 attempts, averaging six yards per carry. Hamilton only accounted for 193 total yards.
No. 4 Fairfield 47 at No. 21 Middletown 7
From start to finish, this game was all Fairfield. The Indians dominated in all three facets of the game en route to a 30 -point victory.
Everyone on the road team was getting in on the action. Four different Indians found the endzone. Starting with star RB Jutahn McClain, The University of Kentucky commit had 153 yards on 11 carries with two touchdowns. QB Sawiah Ellis had a big game, with 158 yards through the air, and another 92 on the ground. He accounted for 4TDs.
Marquis Jones added a 15-yard touchdown, and later in the fourth, Jayden Mayes returned a punt to extend the already big lead. The Indians are alone at the top of the GMC with a 3-0 record. They take on Hamilton at home next week.
No. 20 Harrison 6, No. 16 Anderson 0 OT
This game started later than majority of the tri state area. With Temperatures pushing 100 degrees, kickoff wasn't until close to 8:00, and this was an extremely fun game to watch, if you love defense.
For the second straight week, Harrison played in overtime, this time coming out on top. Connor Kinnett found CJ Young for a long touchdown, although the biggest story for Harrison has been the play of the defense. They have only given up 10 points in the past two games combined. Anderson has yet to eclipse 20 points this season. Anderson actually outgained Harrison 374-290.
This is the first time Anderson has been shut out since October 16, 2015 against Glen Este. This shutout breaks the streak of 40 consecutive games with at least 14 points scored for the Redskins.
Here are some other scores from Cincinnati teams ranked inside our Blitz 5 Top 25:
1 Elder 60, Clearwater International Academy 54
2 St. Xavier 37, Penn (IN) 7
Colerain 45, Oak Hills 14
Winton Woods 30, Upper Arlington 7
8 La Salle 38, Mansfield (MA) 16
15 Moeller 68, Lafayette (KY) 7
Milford 47, Loveland 13
Xenia 27, 24 Franklin 20
*Stay updated on high school football updates by following @TSFootball on Twitter.