2019 OHSAA Playoffs: Round 1 – Dayton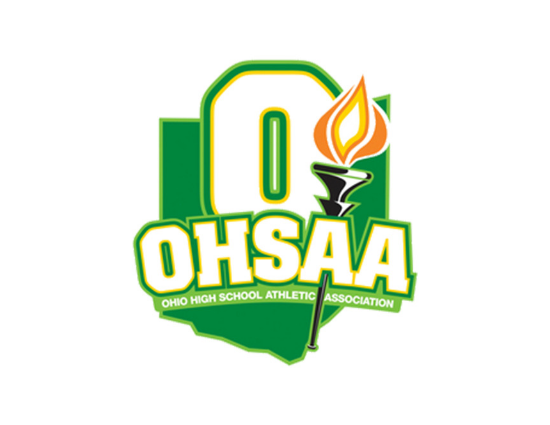 The Ohio High School Athletic Association released the pairings for the first round of the football playoffs Sunday. On August 1, 717 OHSAA member schools began practice, and now 224 schools have qualified for the playoffs.
During the first four rounds of the playoffs, all games will kick off at 7 PM. Division I, II, III and VI games are on Fridays. Division IV, V and VII games are on Saturdays.
Here's a look at how the matchups shape up for the Dayton-area teams:
Division I – Region 2
8 Marysville (6-4) at 1 Springfield (9-1)
5 Springboro (9-1) at 4 Dublin Jerome (8-2)
6 Perrysburg (8-2) at 3 Dublin Coffman (8-2)
7 Northmont (6-4) at 2 Toledo Whitmer (9-1)
+++
Division II – Region 7
8 Toledo St. Francis DeSales (6-4) at 1 Toledo Central Catholic  (10-0)
5 Westerville South (6-4) at 4 Toledo St. John's (7-3)
6 Lewis Center Olentangy (5-5) at 3 Troy (8-2)
7 Olentangy Berlin (6-4) at 2 Whitehouse Anthony Wayne (10-0)
+++
Division II – Region 8
8 Little Miami (8-2) at 1 La Salle  (8-2)
5 Columbus Walnut Ridge (10-0) at 4 Xenia (9-1)
6 Canal Winchester (9-1) at 3 Harrison (9-1)
7 Columbus St. Francis De Sales (8-2) at 2 Turpin (10-0)
+++
Division III – Region 12
8 Alter (6-4) at 1 Chaminade Julienne (8-2)
5 Ross (8-2) at 4 Badin (7-3)
6 St. Marys Memorial (8-2) at 3 Franklin (9-1)
7 Trotwood-Madison (7-3) at 2 Wapakoneta (9-1)
+++
Division IV – Region 16
8 Milton-Union (8-2) at 1 Wyoming (10-0)
5 Indian Hill (8-2) at 4 Kenton (8-2)
6 Roger Bacon (9-1) at 3 Waynesville (9-1)
7 Valley View (8-2) at 2 Clinton-Massie (9-1)
+++
Division V – Region 20
8 Blanchester (6-4) at 1 Taft (9-1)
5 Madeira (8-2) at 4 West Liberty-Salem (9-1)
6 CHCA (8-2) at 3 Shawnee (8-2)
7 Summit County Day (7-2) at 2 West Jefferson (9-1)
+++
Division VI – Region 24
8 Dayton Christian (8-2) at 1 Chillicothe Southeastern (10-0)
5 Worthington Christian (8-2) at 4 Covington (8-2)
6 Mechanicsburg (8-2) at 3 Frankfort Adena (8-2)
7 Columbus Grandview Heights (6-4) at 2 Bainbridge Paint Valley (8-2)