Badin voted Team of the Week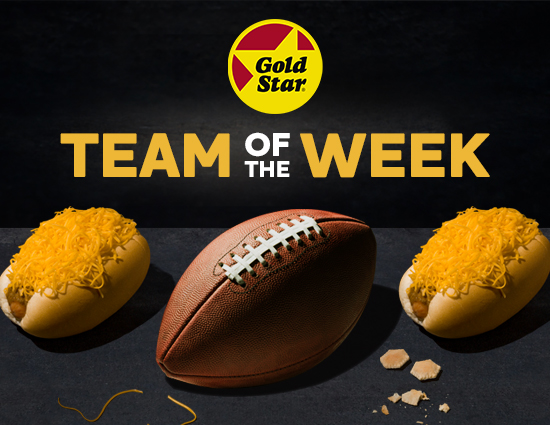 The Badin Rams were voted the Gold Star Chili Team of the Week for Week 8 as they moved to 8-0 by defeating Chaminade Julienne, 45-28.
The Rams finished with 1,112 votes (55.68 percent) of the 1,997 total votes tallied, edging out Edgewood and Cincinnati College Prep in the voting conducted at TriStateFootball.com.
Fairfield, Highlands, Kings, Princeton, Roger Bacon, Ryle, and Wyoming were also nominated.
As the Team of the Week winner, Badin will be presented an award to the team in the near future from our friends at Gold Star Chili.
Nominate teams weekly by emailing us at staff@tristatefootball.com by 9AM Sunday mornings.