EIAC has everyone chasing EC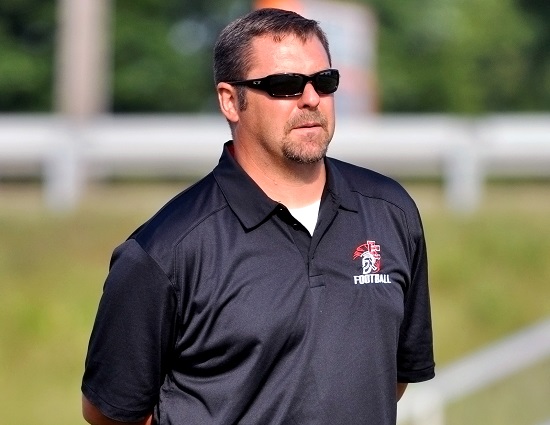 From top to bottom the EIAC 4A promises to be much more competitive than it has been in the past few seasons. With a trio of up and coming coaches at East Central, South Dearborn and Connersville and an infusion of excitement brought on by veteran coach Kirk Kennedy at Franklin County the division appears to be on solid footing.
The goal remains the same for three of those teams – put an end to East Central's dominance in league play. It is time to find out just how much those squads have closed the gap from top to bottom.
Here is a closer look at some of the EIAC 4A top returnees and its teams this season.
Eight is enough – East Central had an eight game winning streak in 2014. It was the fourth time since 2008 that the Trojans have had won that many tilts in a row during a season. Eight times in the last nine years East Central has finished the EIAC season undefeated.
Bowling right along – A promising finish to 2014 has East Central fans wanting to see more of running back Austin Bowling. He ended his sophomore campaign rushing for 223 yards over the Trojans last four contests including a 145 yard outburst versus Shelbyville in the first round of the playoffs. Bowling averaged 8.1 yards on 40 carries for the year.
Knights show fight – South Dearborn looks as if it might be ready to turn the corner and get back to a winning season under new head coach Rand Ballart. The Knights broke a 21-game losing streak in last year's season opening victory over Lawrenceburg. The team played four games that were decided by three points or less. They went 2-2 in those affairs and finished 2-8. It was a vast improvement over 2013 when a winless South Dearborn lost seven games by 34 points or more. The Knights lost only two tilts by more than 34 points a year ago.
The aura in Aurora: The strength of the 2015 South Dearborn squad will be its experienced skills players. Running backs Matt Disbro and Caleb Rudisell will have their moments carrying the ball. The versatile Evan Oatman can, run, catch and throw the ball. He is a great asset to the offense because he makes he can keep a defense honest. Quarterback Wyatt Schwing has a huge target in budding star the 6-foot-4 junior tight end/receiver Corey Frazer.
Spartans struggle with 3A: Since joining the EIAC 4A division two years ago Connersville has found life difficult versus the teams in the leagues 3A division. The Spartans are combined 1-7 against the EIAC's smaller schools the past two campaigns. In 4A play Connersville is 3-3 in the same span. They are 0-3 versus East Central including a playoff loss to the Trojans in 2013.
Strangers to scoring – Connersville hit paydirt 39 times in '14. The Spartans will have just one returning letterman who found the endzone last season. Paxton Caldwell scored the only touchdown of his junior year in Connersville's loss to Shelbyville.
A winning culture – From 2007-09 Franklin County went a combined 2-28. Since that time the Wildcats have had just one losing season in the last five years.
No rest for McCreary – There is no doubt about who the focal point of the Franklin County offense is. Running back Cole McCreary is coming off a junior year in which he ran for more than 1,700 yards. For his efforts McCreary was named EIAC 4A co-offensive player of the year along with fellow junior Luke Patton of East Central and Connersville senior Colton Gonzalez.