Williamsburg on cusp of big things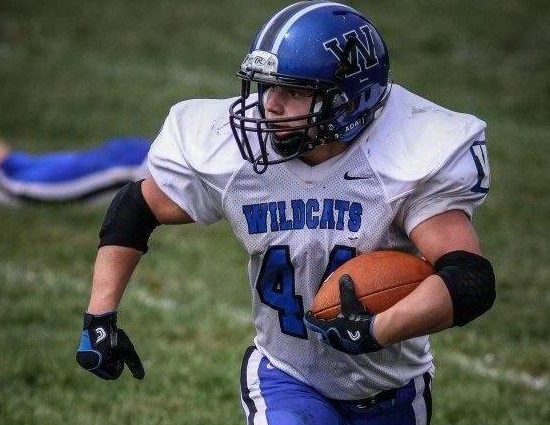 An experienced team that knows how to win the Williamsburg seniors look to head back to the playoffs for the second time in the past three years. There has never been a class in the history of the program that has made it to the post-season twice during their careers.
With confidence high after winning five of its final seven games in 2014 Williamsburg has the ball rolling heading into this fall. A two-point loss to Batavia was the only thing that kept them from the SBAAC National championship a year ago. Motivating this group will not be a problem for head coach Scott Lefker.
The Wildcats are in a position to elevate the program to new heights. Taking that step forward is not a far-fetched goal for this group.
Division VI, Region 22
2014 RECORD: 5-5, 3-1 SBAAC National
COACH: Scott Lefker (34-27 @ Williamsburg, six years, 34-27 overall)
TOP RETURNEES
Kurt Meisberger, Sr, FB/TE/LB – A First Team All-SBAAC National and Honorable Mention All-Southwest District selection a year ago Meisberger is the heart and soul of the Wildcats defense. He heads into his senior season with 266 total tackles, five fumble recoveries and an interception at the varsity level.
Spencer Clowery, Sr, RB/WR/DB – The versatile Clowery amassed 763 yards (623 rushing, 140 receiving) with five touchdowns on offense as a junior. He was named First Team All-SBAAC National and Honorable Mention All-Southwest District selection for his efforts. Clowery also has 156 total tackles with three takeaways on defense during his career.
Bryson Vize, Sr, OL/DL: Vize is a two-time Second Team All-SBAAC National performer.
Nate Bogan, So, QB – Bogan saw action in the Wildcats first three games last season as a freshman. He threw for 226 yards in his limited time.
Justin Clark, Sr, OL/DL – The 6-foot-5, 255 pound Clark was named Second Team All-SBAAC National as a junior.
Andrew Smith, Jr, LB – A breakout sophomore season saw Smith get in on 90 total tackles on his way to Second Team All-SBAAC National accolades.
Austin Whisman, Sr, OL/DL – A big junior campaign saw Whisman record 90 total tackles, force four fumbles and recover two more. He was named Second Team All-SBAAC National for his work.
Cameron Hart, So, K – A big weapon for the Williamsburg special teams as a freshman hart converted 25/29 extra points and his only field goal attempt for 28 points.
PLAYOFF HISTORY
(four appearances, 0-4) – 2013, 2001, 1986, 1980
2015 SCHEDULE
On most Friday nights the Wildcats will be the smaller of the two schools on the field but that doesn't mean they aren't capable of pulling out the victory. Williamsburg has figured out how to win and will not be intimidate by their large school foes.
WHEN IT RAINS, IT POURS
Williamsburg won five of its final seven tilts in '14 and scored 33 points or more in all of those victories. In their five losses the Wildcats mustered 20 total points and were shutout three times.