Preview: Winton Woods at La Salle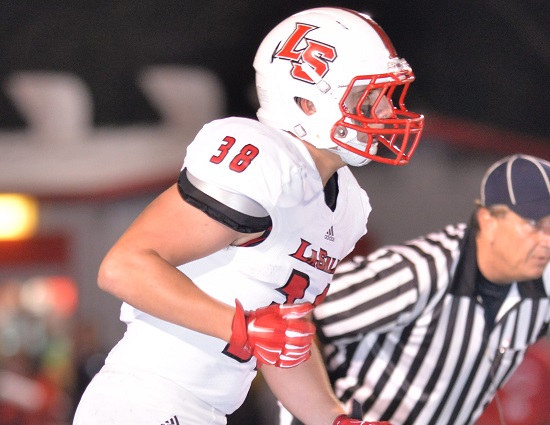 We are rolling out the red carpet as this week's US Marines Battle of the Gridiron Series heads to La Salle where the Lancers will host Winton Woods. It is one of this season's premier Division II games. Independent Winton Woods is coming off a big win over Elder and now looks to claim bragging rights as the unofficial champion of the Greater Catholic League South champion if they can knock off the home team. That is a tall order for the Warriors against a La Salle team that hasn't lost to a team not named St. Xavier since 2013.
WINTON WOODS WARRIORS (5-2) at LA SALLE LANCERS (7-1)
Kickoff: 7:00 p.m at Lancers Stadium
Follow on Twitter @TSFootball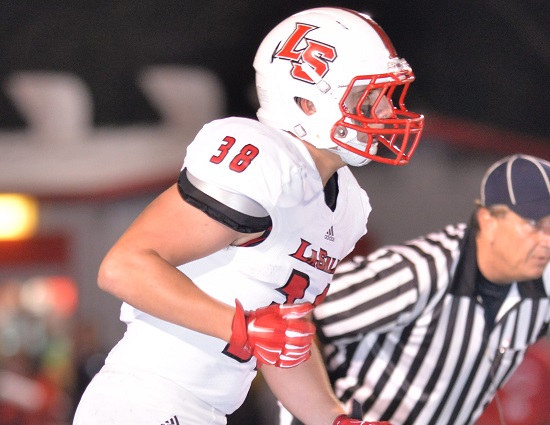 PLAYERS TO WATCH: Jalen Lumpkin has taken to the role of featured running back like a fish to water for Winton Woods. The Warriors senior has 876 yards and 11 touchdowns rushing. He has rushed for 145 yards or more four times in the last six weeks and has four straight games of 100 yards or more on the ground. Lorenzo Gist and quarterback Kenny Mayberry have combined for another 963 yards on the ground. The Warriors' defense oozes with big-time talent in every class. Senior Rodney Croom and junior Jerron Cage anchor the defensive line. Sophomore Christopher Oats is having a breakout campaign leading the team in solo tackles.
La Salle running back Jeremy Larkin has scored four touchdowns or more five times in his last 12 games. The senior has found the end zone 61 times in 23 contests since the start of 2014. He holds the school record with 76 career touchdowns. On defense, La Salle is led by seniors Hayden Jester, Kyle Farwick and John Wilcox. Junior Jarell White's move to linebacker (from running back) this season has proven to be one of the best things that has happened to the Lancers this fall. He is a strong candidate for the Division II Southwest District Defensive Player of the Year.
TEAM TRENDS: This is a game that will be run heavy. La Salle rips off 259.5 yards per contest on the ground, at a clip of 7.1 yards per carry with 30 touchdowns rushing on the year. Winton Woods is averaging 299 yards per game rushing with 19 touchdowns. No Warrior is averaging more than 16 carries per outing.
What few passes that are completed will likely be for big yardage. Winton Woods averages five completions on 12 attempts for 84 yards per game. La Salle averages seven completions on 14 attempts for 114 yards per game.
The combined record of the teams that La Salle has beaten is 43-21. The Lancers are very good at taking care of the football and that has been a big part of their seven victories. Six times they have had one turnover or fewer. Since starting the season 1-2, Winton Woods has reeled off four victories in a row. Two of those wins have been by six points or less.
WINTON WOODS' KEYS TO VICTORY: When Winton Woods plays disciplined football they are very good. The Warriors have turned the ball over just three times during their current four-game winning streak. Winton Woods was outstanding last week in limiting the big play versus Elder. The Warriors' defense did not give up a more than 18 yards on any of the Panthers' offensive snaps. Winton Woods will need another performance like that if they are to be successful in this affair.
LA SALLE'S KEYS TO VICTORY: The Lancers have to take advantage of mental mistakes by Winton Woods. The Warriors are averaging 11 penalties and 95 yards a game in penalty yardage. La Salle will have to make the most of those extra opportunities and that will start with winning the battle in the trenches on both sides of the ball.
Prediction: La Salle 21, Winton Woods 14