St. X holds off late Moeller rally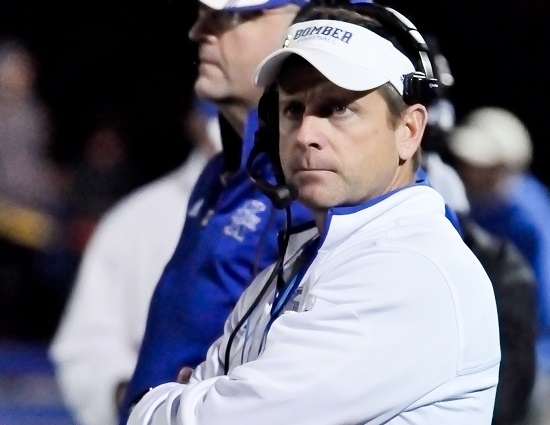 On paper, Moeller and St. X were nearly identical throughout the game, with both teams amassing over 200 passing yards, more than 15 first downs each and both averaging about 5 yards per play.
The difference in the game however, turned out to be turnovers.
Moeller had four total turnovers, including two lost fumbles and an interception in the first half alone. St. X finished the game with zero.
St. X played both of their quarterbacks during the game, and each finished with a TD pass as Chase Wolf went 5-5 for 52 yards, while Sean Clifford went 17-24 for 156 yards with an additional rushing TD.
Moeller running back Colin Thurman led all rushers with 90 yards on 17 attempts.
The Bombers held a 21-0 lead in the third quarter, when Crusader R.J. Khayo returned a kickoff 99 yards for a score, putting his team on the scoreboard.
With less than a minute left in the game, Moeller was driving into St. X territory down 21-14 and looking to tie the game.
That's when Jacob Buerkle stepped up for St. X, stopping Moeller's drive with an interception of his own. St. X would go on to kneel the ball to end the game with the win.
Up next, Moeller (3-2) visits LaSalle (3-2), while St. X (3-2) plays at Elder (4-1).