Best Bets: NKY – Week 5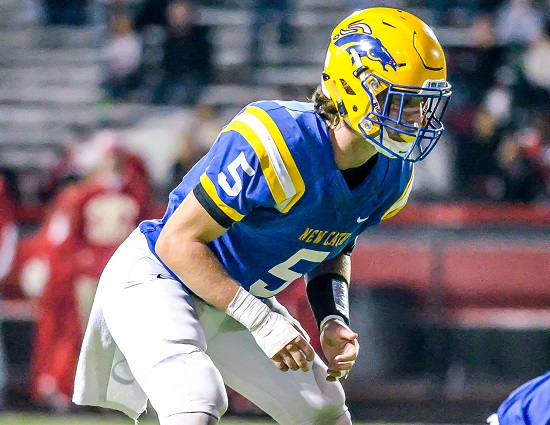 The dynamic has changed dramatically in Northern Kentucky the past couple of years, as former powers have been proven mortal and former area doormats have been rejuvenated.
Those on the upswing try to stay elite, and teams on the downturn attempt to salvage their seasons in Week 5, as many teams begin the second half of their schedules.
Here are the Best Bets for Northern Kentucky in Week 5:
Newport Central Catholic (3-2) at Conner (2-2), 7 p.m. – NewCath has not scored more than 29 points in any game this season. Kyle Kelly has been the focal point of the Thoroughbreds' offense, gaining 475 yards and scoring three times on 95 carries. Conner opens a three-game homestand after dropping a heartbreaker against Dixie Heights last week. The Cougars have held opponents to 70.0 passing yards per game.
Holy Cross (0-5) at Beechwood (3-1), 7:30 p.m. – Following a 10-4 season and a state Class 2A semifinal appearance, Holy Cross has dropped its first five games this season. The Indians are averaging just 127 yards of offense per game and just 59.0 on the ground. Halfway through the season, Holy Cross has only scored 42 points. CovCath blew out Beechwood, 45-9 last week, snapping the Tigers' three-game win streak to start the season. In 2016, Beechwood won, 40-33 when these teams battled in Week 5.
Nicholas County (3-2) at Brossart (3-1), 7:30 p.m. – Nicholas County has played in some exciting games this season. The Bluejackets have won by two, lost by three and won by two again. Nicholas County has thrown just 26 times all season – Kody Campbell is the team's workhorse in the backfield with 114 carries for 496 yards and five touchdowns. The Mustangs are allowing just 12.3 points and 262 yards per game, and Bryce Donnelly has been a huge offense weapon for the team, catching 15 passes for 381 yards and four TDs.
Boone County (1-3) at Dixie Heights (1-4), 7 p.m. – The high point for Boone County has been a 27-6 win over Holmes. But the Rebels have been outscored, 120-13 in their other three games. Dixie Heights lost its first four before pulling out a seven-point win over Conner last weekend. Three Colonels rushers have 40 or more carries, and Brandon Barker leads the team with 459 ground yards.
Highlands (2-3) at Simon Kenton (5-0), 7 p.m. – Highlands won its first two games but fell, 71-20 to Scott County and has dropped two more games since. Opponents have rushed for an other-worldly 315 yards per game. Simon Kenton is scoring 46.6 point per game, the best clip in all of Class 6A. QB Matt Shearer has thrown for 983 yards, 17 touchdowns and no interceptions to pace the Pioneers.
Owen County (3-1) at Walton-Verona (3-2), 7:30 p.m. – Owen County has won three of four to start its season despite averaging 13.0 points and 253.5 yards per game. Strange stat: The Rebels have recovered 14 fumbles already this season, with Greg Taylor falling on four in four games. After dominating early in the decade, Walton-Verona is just three games over .500 since the start of 2015. Through their first four games, the Bearcats held opponents to an average of 126 yards.
Scott (2-2) at Mason County (3-1), 7:30 p.m. – Win or lose, Scott's last three games have been fun: The Eagles and their opponents have combined for 76 points per game. In Mason County's wins, it is averaging 62.0 points. Since these teams have started meeting annually in 2013, the Royals have won three times, with two of those victories coming by one score.
Columbus St. Francis de Sales (3-1) at Covington Catholic (5-0), 7 p.m. – De Sales beat a Canadian team and two local squads before losing to Indianapolis Bishop Chatard by 35 last week. CovCath has allowed just 42 points in five games and an average of just 262 yards of offense. Casey McGinness is having a huge year on the ground for the Colonels – gaining 550 yards and scoring seven touchdowns – opening up the passing game for A.J. Mayer. Mayer has passed for 1,061 yards and 14 TDs.