The 'Burg continues its rise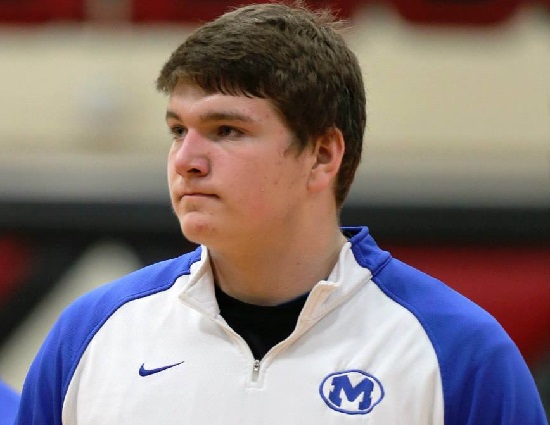 There has been a natural progression up the ladder in each of head coach Steve Channell's first three seasons at Miamisburg. In year one of his reign the Vikings had a winning campaign going, 7-3. They followed that up in '13 by going 7-4 and making the playoffs for the second time in school history. Last fall Miamisburg improved by one in the win and loss columns going 8-3 and making it to the post-season for a second straight season.
The Vikings have things falling into place as they seek to continue their upward trends in '15. A drop down to Division II, Region 6 after back-to-back post-season trips in Division I, Region 2 will have Miamisburg in a good place and well-tested to grab its first-ever playoff victory come November. A 9-3 or better campaign is attainable Channell's bunch.
The wins the program has had under Channell have been because of the team's ability to bear down on defense. The Vikings have allowed 18.6 points per game or less in all three of his seasons. Prior to Channell's tenure, Miamisburg allowed 30-plus points in three out of the four previous years.
It will be defense that leads the Vikings to start '15. A young and inexperienced group of runners and receivers may take a while to get acclimated to the game at the varsity level. The Wing-T offense will eventually click but it may be a bumpy ride at first. Miamisburg will be playing its best football in October.
Division II, Region 6
2014 RECORD: 8-3, 4-1 GWOC South
COACH: Steve Channell (22-10 @ Miamisburg, three years, 174-89, 23 years)
TOP RETURNEES
Josh Myers, Jr, OL – Myers is "Everybody's All-American," the Ohio State commit is one of the country's top recruits in the Class of 2016. He has a polished skills set with graceful footwork and is just an all-around athletically gifted big man. A Second Team All-Ohio selection as a sophomore the 6-foot-6, 285 pound Myers is a natural leader and players gravitate to him. The sky is the limit there is no ceiling too high for this young man.
Zack Oliver, Sr, OL – On a young offense it is imperative that Oliver and Myers step up and be leaders with their on-field play. Oliver was a First Team All-GWOC South performer as a junior.
Louie Wasoski, Sr, LB – The team's leading tackler in '14 with 66 total takedowns Wasoski is the heart and soul of the Vikings defense. He was named First Team All-GWOC South for his efforts.
Blake Middleton, So, K – Middleton kicked his way to First Team All-GWOC South accolades as a freshman. He connected on 36/37 extra points and 5/7 field goal attempts for 51 points in his varsity debut.
Jake Brown, Jr, LB – One of the few sophomores to make an impact for Miamisburg in '14 Brown totaled 42 tackles and had a fumble recovery. He was an Honorable Mention All-GWOC South pick.
Jake Schoenberger, Sr, QB – A solid job running the team in his first campaign as a starter expect Schoenberger to play an even bigger role in the offense This fall. He threw for 493 yards with four passing and two rushing touchdowns as a junior.
Xavien Jones, Sr, DL – A two-year starter Jones has 87 total tackles and 5.5 sacks during his career.
PLAYOFF HISTORY
(three appearances, 0-3) – 2014, 2013, 2000
2015 SCHEDULE
Three crossover games with GWOC Central teams (Springfield, Fairmont, Wayne) and five overall tilts against Division I school will challenge the Vikings fortitude. Miamisburg did go 7-2 versus their '15 schedule a year ago.
A CHANGED PERCEPTION
Miamisburg was the whipping boys for the GWOC South before Channell came to town. The Vikings joined the league and division in '06. In Miamisburg first six seasons it was a combined 3-21 in GWOC South play. Channell took over in '12 and since then the Vikings have gone 11-4 in divisional games.