Comets seek fire not fizzle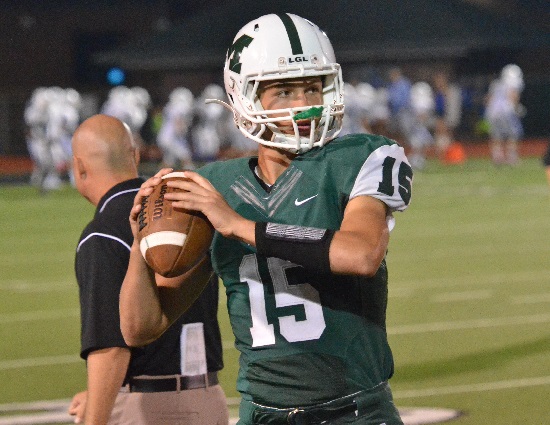 Mason has had all off-season to ponder what could have been in 2014. The Comets were cruising right along and in line for a playoff berth at 7-2 when the wheels fell off in the season finale at Sycamore. They lost that game 36-0 and were left on the outside looking in at the Region 2 playoffs.
Until that night Mason had not given up more than 20 points in nine regular season games. A tough-minded and stingy defense was the Comets calling card. We can expect more of the same this fall from head coach Brian Castner's troops. They will be tough in the trenches and look to strike the first blow.
The scheduling gods have done Castner no favors for '15. It is going to take an out of this world performance in order to put themselves into the post-season picture.
This is a team that did not have high expectations going into last season but they proved everyone wrong. Having learned how to win a year ago the players who return for Mason have the confidence that they can succeed each Friday night. The Comets will not go without a fight. They will be a pesky opponent each week.
Division I, Region 2
2014 RECORD: 7-3, 5-2 GMC
COACH: Brian Castner (28-23 @ Mason, five years, 28-23 overall)
TOP RETURNEES
Alex King, So, DE – The 6-foot-3, 200 pound King made quite the splash in his first season with the Comets. He was named Honorable Mention All-Southwest District and First Team All-GMC as a sophomore. King already has 106 total tackles and 8.0 sacks at the varsity level.
Preston Hutchinson, Jr, QB – The stars are all aligned for Hutchinson to have a breakout campaign. He threw for 510 yards and five touchdowns on his way to Second Team All-GMC as a sophomore.
Grant Kramer, Sr, K – The big leg of Kramer is an asset to Mason. A Second Team All-GMC performer a year ago. Kramer has connected on 50/54 extra points and 6/11 field goals during his career.
Nick Pearson, Sr, DB – Pearson is a valuable commodity as a defensive back and a return man. He intercepted three passes, averaged 26.6 on kickoff returns and had a kickoff return for a touchdown in '14. He was named Second Team All-GMC for his efforts.
DeAngelo Simmons, Sr, LB – One of the leaders of the Mason defense Simmons was a Second Team All-GMC pick a year ago.
Bryson White, Sr, RB – White emerged as the Comets go-to back running for 358 yards, averaging 9.2 per carry with five touchdowns over the last five weeks of '14. He was named Second Team All-GMC for his work.
Ty Sponseller, Sr, DB – The University of Cincinnati commit was in on 32 tackles with an interception as a junior.
Kyle Lamotte, Sr, WR – Lamotte will be Hutchinson's number one target this fall. He caught 12 balls for 203 yards and a touchdown as a junior.
Michael O'Brien, Sr, LB – Look for O'Brien to play a major role in the middle of the defense after getting in on 19 tackles with a sack in '14.
PLAYOFF HISTORY
(six appearances, 1-6) – 2011, 2004, 2003, 1999, 1997, 1996
2015 SCHEDULE
The first six weeks of the season will be rough for the Comets with games at Springboro, Upper Arlington, at Winton Woods then the start of GMC play versus Colerain, at Fairfield and Lakota East. Getting through that stretch at .500 or better will be a real accomplishment. Mason will have its destiny in the palm of its hands if they can pull that off. It will be up to them to capitalize on those opportunities.
WHITE TIME IS THE RIGHT TIME
Bryson White's 358 yards rushing all came over the last five weeks of '14. He amassed 274 of those yards in wins over Oak Hills, Hamilton and Middletown who were a combined 6-24 last season.
FUNK IN THE FINALE
Since joining the GMC in 2007 Mason has faced Sycamore eight times in the regular season finale. The Comets have not fared well in those contests going just 2-6 versus the Aviators.
TO CASTNER'S CREDIT
In the three seasons prior to Brian Castner taking over as head coach, Mason was a combined 8-22. The Comets have only had one losing season in Castner's five years. They have won at least six contests three times in the past four seasons.