Roundup: Dayton – Week 4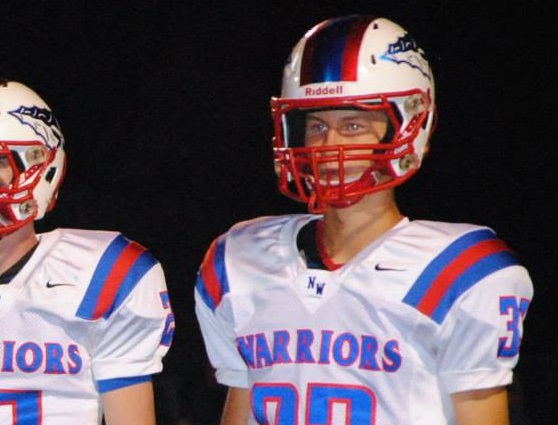 Xenia 38, Butler 21 – Xenia (1-3) finally broke out of its funk taking down previously unbeaten Butler (3-1). Quarterback Danny Naylor threw for 382 yards and five touchdowns for the Bucs. His favorite target was Mechi Harris who caught seven balls for 79 yards and a pair of scores. Ray James had four receptions for 129 yards and a touchdown. Ryan Johnson was in on nine tackles and had two interceptions for the Xenia defense.
A Friday of Firsts in the GWOC – Xenia, Northmont, Fairmont all won their first games of the season on Friday night. Beavercreek, Trotwood-Madison and Butler all lost their first games.
"Baby Flash" fires up Sidney – No one thought anything about Sidney (3-1) coming into this season but now the Yellow jackets are 3-1. What makes their start even more incredible is that they are doing it with a freshman at quarterback. Andre "Baby Flash" Gordon has accounted for 944 yards of total offense (571 passing, 373 rushing) and 10 total touchdowns (five passing, five rushing). Sidney has won three games in a row for the first time since 2009.
Amazing Allen – Lebanon quarterback Dakota Allen is off to a torrid start. The junior threw a career high five touchdown passes in the Warriors 48-14 win over Greenville on Friday night. Through four games Allen has thrown 1,183 yards, completed 65.1% of his passes with 15 touchdown tosses. He has three games with at least four scoring strikes.
Tippecanoe 76, Benjamin Logan 22 – When it rains it pours and Benjamin Logan (2-2) was caught in the middle of a Tippecanoe (4-0) monsoon. Eight interceptions by the Red Devils gave the victors plenty of offensive opportunities. Tippecanoe took full advantage of the Raiders miscues. They racked up 510 yards of total offense and scored 10 touchdowns. Jakob Prall led the way for Tipp with 190 yards (132 rushing, 58 receiving) scoring five times (three rushing, two receiving) on just six touches.
Springfield Northwestern 21, Springfield Shawnee 0 – It was a great night for Northwestern (3-1) as they pulled off one of the biggest victories in head coach Seth Whiting's career. The Warriors sacked Shawnee (0-4) quarterbacks nine times. Landen Rohrer had four sacks and Logan Vorhees picked off two passes to pace the winners. Northwestern posted its second shutout of the season.
Heaven's Stebbins – It's hard to tell just how good Stebbins (4-0) really is. The undefeated Indians are averaging 44.75 points per contest. They have done their damage versus team who are a combined 3-13 on the year.
Strangers On Top – Brookville, Valley View are pleasant surprises in the SWBL as both start the season 4-0. Brookville has given up just 26 points on the year. Valley View has been clutch in tight games with three victories of nine points or less.