Surprising squads still unbeaten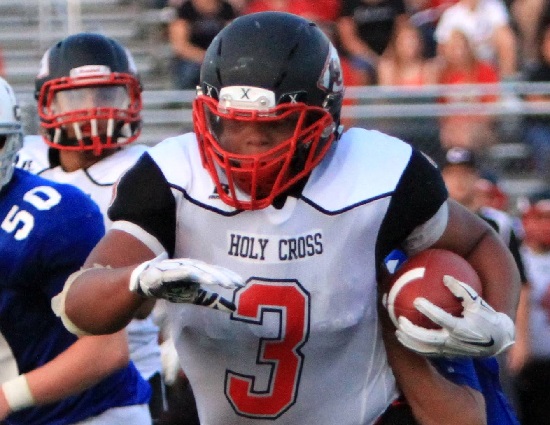 Things are really topsy-turvy to start 2015 off in northern Kentucky. Simon Kenton, Ryle, Cooper, Grant County, Scott, Holy Cross, Ludlow, Bishop Brossart and Bellevue all improved to 2-0 on Friday night. Holy Cross, Grant County and Bishop Brossart all had just one win a year ago.
Grant County handled Owen County, 47-14. The Braves have scored 95 total point in their victories.
Bishop Brossart traveled north across the river and eked out a four point win over Aiken. The Mustangs who gave up 40 points or more five times in their last seven affairs in '14 have allowed just 22 points thus far.
New coach, new style has been no problem for Bellevue. The Tigers are out of the gate unblemished after shutting out Dayton.
Ludlow joins Bellevue as one of three teams in Class 1A, District 4 without a scratch on its record. The Panthers have given up just six points on the season.
How about Holy Cross. The Indians are taking full advantage of fullback Xavier Abernathy and his bruising running style. With two road wins under its belt the path to a great season doesn't get any easier with Taft, Scott and Beechwood up next.
Cooper's improbable but wonderful start has seen them beat Kentucky's Class 4A reigning champion and Class 2A state runner-up from 2014. The Jaguars avoided a letdown crushing NewCath, 35-0. They have given up just 13 points on the season.
Scott has been a pleasant surprise and winning with defense. Friday night's victory over Dixie Heights gives the Eagles triumphs versus last seasons Kentucky Class 6A and Class 2A state runner-ups.
Simon Kenton put 50-plus points for a second straight week after going on the road and beating Bryan Station by 16. The Pioneers still have some work to do they are giving 29.5 points per contest.