Roundup: SW Ohio-Playoffs, Rd 1 (Sat.)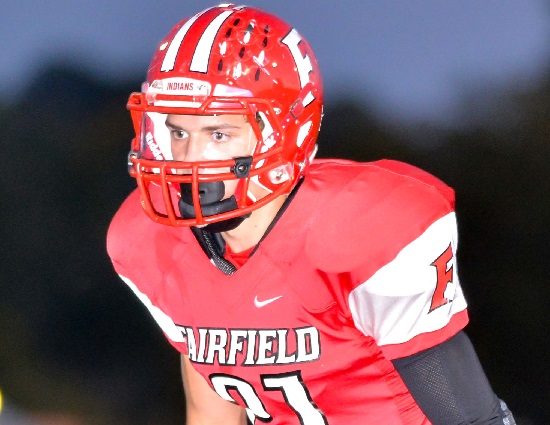 Alter 52, Reading 17
Six different players found the end zone for Alter (10-1) as the Knights built a 31-10 halftime lead and never looked back in downing Reading (9-2). In typical Alter fashion they battered the Blue Devils with their rushing attack. They wore down Reading and it showed in the second half. The victory marked the ninth time in the last 10 years that the Knights have won at least 10 games. They are a combined 117-14 in the last decade. Alter now gets a chance to avenge its only loss of the season a 24-0 defeat to unbeaten league foe Bishop Fenwick.
West Liberty-Salem 21, Cincinnati Country Day 7
It was like "deja boo hoo hoo" for Cincinnati Country Day (9-2) as the Indians fell to West Liberty-Salem (9-2) in the first round of the Division VI, Region 22 playoffs for a second straight season. Cincinnati Country Day was held to a season low seven points. They averaged 38.4 points per game during the regular season. The win was the third of the year for the Tigers versus a 2015 playoff squad. West Liberty-Salem also beat Division IV Kenton Ridge and Division V Greenview. Over the past three seasons Cincinnati Country Day has gone a combined to go 29-4 with three of those losses in the first round of the post-season.
Mechanicsburg 48, Williamsburg 14
On Saturday evening Williamsburg (8-3) ran into a buzz saw as the Wildcats fell to a superior Mechanicsburg (11-0) squad. The Indians continue to get it done on both sides of the ball topping the 40-point mark for the ninth time this season. In a small consolation Williamsburg became the first team to score more eight points versus Mechanicsburg. The Indians are allowing 5.1 points per contest and have an average margin of victory of 41.7 points per game.
CBC splits Region 14 affairs
Kenton Ridge (8-3) relinquished a 13 point halftime lead and had to make a fourth quarter comeback to beat Jonathan Alder (9-2), 33-28. Jayden Davis put the Cougars back on top in the final stanza with a 64-yard run. Moments later, Tyler Batten sealed the Pioneers fate with a 30-yard interception return for a touchdown. Davis was sensational, rushing for 347 of Kenton Ridge's 421 yards in the game. The No. 3 seed Cougars advance to take on No. 7 seed Bellevue who upset Wauseon. The first ever trip to the post-season for Indian Lake (8-3) had a tough ending. The Lakers lost a heartbreaker to Ottawa-Glandorf (8-3), 23-15.