Little Miami Voted Team of the Week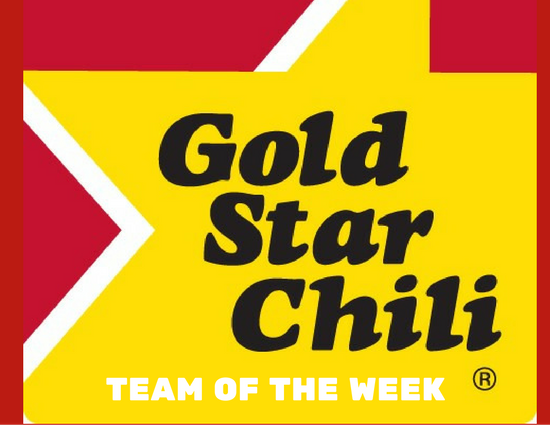 The Little Miami Panthers were voted the Gold Star Chili Team of the Week for Week 2 after beating Western Brown 32-0 to start the year 2-0. They've yet to allow a single point to go up on the scoreboard in 2017.
The Panthers finished with 2,019 (36.1 percent) of the 5,591 total votes tallied, edging out Roger Bacon and Anderson in the voting conducted at TriStateFootball.com.
Take advantage of the TSF-only deal at Gold Star this week:
Free Drink with Chili Cheese Fries – PRINT COUPON
Campbell County, Elder, Mason, New Richmond, Simon Kenton, Winton Woods and Wyoming were also nominated.
As the Team of the Week winner, Little Miami will be presented an award at the school in the near future from our friends at Gold Star Chili.
Next week's Player of the Week nominations will be announced on Sunday each week. We will take nominations through Sunday morning at 9AM via email or on Twitter @TSFootball.