Best Bets: Week 8 – Cincinnati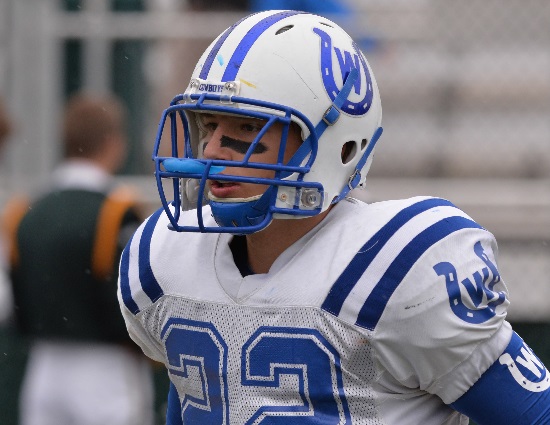 Multiple conferences championships will likely be decided in Week 8.
CHCA and Summit Country Day are tied for the top spot in the CHL, as are Colerain and Fairfield in the GMC.
Reading is trying to pull even with Wyoming in the CHL.
And as usual, the GCL South features several intriguing matchups.
Here are the Best Bets for Week 8 in Cincinnati:
Colerain (5-2) at Fairfield (5-2), 7 p.m. – This is the last realistic chance for Colerain to lose a conference game, as the Cardinals finish with Lakota West and Oak Hills, who are a combined 1-9 in GMC play. Both Colerain and Fairfield are 5-0 in the conference, and no other league team is better than 3-2. Last week's 38-13 win for the Cardinals was actually their closest GMC contest of the year. The Cardinals have thrown the ball just 61 times all season and have used a runner-by-committee approach. Last week five rushers carried the ball at least eight times. Gunnar Leyendecker ran a team-high 14 times last week and has 347 ground yards, second on Colerain only to Ivan Pace's 490. Like the Cardinals, the Indians lost their first two games and have won their last five. Juthan McClain ran the ball four times last Friday after being held out of the backfield the previous week. He leads the team with 577 rushing yards.
Wyoming (7-0) at Reading (5-2), 7 p.m. – Wyoming has steamrolled through its first four CHL contests but will have to play to play the conference's best if it hopes to repeat as league champion. Pierson Rogers leads the Cowboys in rushing yards (585) and TDs (13) on a team that averages over 200 ground yards. QB Evan Prater has completed an astounding 74 percent of his passes. Reading has won a pair of tight contests the past two weeks against Madeira and Mariemont. The Blue Devils are 4-1 in the CHL, with their lone loss coming to Indian Hill. WR Mancini Jackson leads the conference with 573 receiving yards, and Adryian Simmons has rushed for a team-best 676 yards.
CHCA (4-2) at Summit Country Day (6-1), 7 p.m. – The two 2-0 teams in the MVC Scarlet battle this weekend. CHCA has won its last three games, and in dominating fashion, outscoring its opponents, 153-21. The Eagles throw the ball exactly half of the time and with much success, as they have scored 60 percent of their offensive touchdowns in the air. QB Danny Vanatsky is 72-for-117 (61.5 percent) for 1,033 yards and 17 touchdowns. Summit Country Day has allowed 58 points (8.3 per game) all season. Xavier Johnson has scored 16 touchdowns this season – seven receiving, three rushing and six on returns. He has a team-best 534 receiving yards. CHCA has won the last four meetings and has scored 109 points the 2015 and 2016 contests.
Elder (4-3) at Winton Woods (7-0), 7 p.m. – Elder snapped its three-game losing streak last week by beat Moeller, 42-14. All three of the Panthers' losses have come against currently unbeaten teams, and Winton Woods is also 7-0. La Salle and Indianapolis Chatard are the two most impressive wins on the Warriors' resume. Those wins came by a total of four points.
La Salle (5-2) at Akron SVSM (5-2), 7 p.m. – It looked like La Salle was headed for an eight-plus win regular season after its 4-0 start that included a win over Colerain, but the Lancers lost to Winton Woods in Week 5 and were pounded by St. Xavier last week. La Salle is averaging just 283.7 yards per game, last in the GCL South. St. Vincent-St. Mary has followed the same pattern as the Lancers this season – four wins, loss, win, loss. The Irish have not played a Cincinnati-area team this season, but the teams they have lost to are a combined 13-1.
Moeller (3-4) vs. Cleveland St. Ignatius (7-0) at Otterbein, 7 p.m. – What a finishing stretch for Moeller. Already a game under .500, the Crusaders will wrap up their regular season against three 7-0 opponents, all on the road. Moeller is averaging just 3.9 yards per carry this season and is allowing a South-worst 338 yards per game and over 200 per contest on the ground. St. Ignatius has scored at least 30 points in six straight games and held off Elder, 30-28 earlier this season in a televised game. The Wildcats are playing three of the GCL South teams this season and will host St. Xavier next week in a national championship rematch.