2019 Snapshot: Stebbins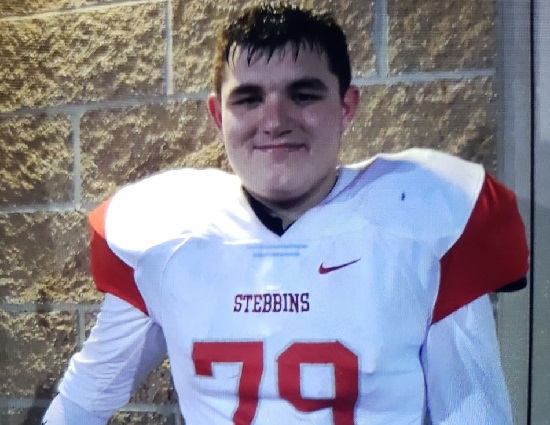 It has taken some time and there has been a ton of heartaches, but Stebbins appears to be headed in the right direction under third-year head coach Greg Bonifay.
The Indians are a combined 1-19 over the past two seasons. With a fresh outlook, healthy bodies, and a new league to play in, this could be a turn the corner campaign for Stebbins.
When Bonifay took over the program there were 27 kids that finished the season on the varsity roster. This fall the Indians will have more than 70 players dressing on Friday nights. That will lead to better competition and hopefully more wins. The team returns nine starters on offense and six on defense.
Stebbins hopes someone steps up and becomes "the man" at running back. Whomever takes the reigns should have a good season running behind a beefy offensive line. Eating up more of the clock should see the Indians stay around longer in contests and add victories in the win column.
Division II, Region 8
2018 RECORD: 0-10, 0-4 GWOC American South
COACH: Greg Bonifay (1-19 at Stebbins, third year; xx-xx overall, 12 years)

HONOR ROLL
Kelby Cox, Sr, WR: A pleasant surprise, Cox had 19 receptions for 184 yards and a touchdown in 2018. He was named Second Team All-GWOC American South for his effort.
Julian Ramirez, Sr, OL/DL: The 6-foot-3, 225-pounder is a valued presence on both sides of the line. Ramirez was named Second Team All-GWOC American South as a junior

OTHER RETURNEES
Austin Womack, Sr, QB: All the physical tools are there for the 6-foot-4, 215-pound Womack to play in college. The game should slow down for him in his second year as a starter and expect his production to go up. He threw for 837 yards and five touchdowns a year ago.
Daniel Bowman, Jr, WR: Snared 15 receptions for 138 yards in his first varsity action as a sophomore.
Nate Keller, So, QB/ATH: Should be one of the young stars of the newly formed MVL. Keller ran for 242 yards and threw for 106 yards with two rushing and one passing touchdown as a freshman.
Codie Spencer, Sr, OT: A three-year starter the 6-foot-4, 315-pound Spencer still has his best football ahead of him. Look for Spencer to play in college at the Division I-AA or Division II level.
Gavin King, Sr, OG: Back for his third season as a starter, the 6-foot-1, 295-pound King is the leader of the offensive line.
Wesley Mullins, Sr, OL: Another one of the horses up front at 5-foot-11 and 250-pounds.
Zach Feltner, Sr, OL: The runt of the o-line at 6-foot-2 and 195-pounds, Feltner is still a fighter.
Damiene Lowery, Jr, OL: The 6-foot-2, 280-pound Lowery is back for his second year as a starter.
Larone Bonner, Sr, OL: More beef up front with the 6-foot-1, 240-pound Bonner.
Dan Johnson, Jr, LB: A starter since his freshman year, Johnson has 58 total tackles in his career.
Marvelous Rutledge, Jr, LB: A solid varsity debut saw Rutledge record 33 total tackles including 10 solo takedowns in the last three weeks.
Aiden McKammy, Sr, DL: He's an integral part of the defensive front despite lacking the size of some of his peers. McKammy tallied 25 total tackles and recorded a sack a year ago.
Emory McKammy, Sr, LB: Part of a linebacker rotation that should be a strength of the Indians. McKammy was in on 22 total tackles as a junior.
Ashton Morris, Sr, DL: The 6-foot-2, 245-pound d-lineman should have a solid year if he can stay healthy.
Dalton Mason, Sr, DB: Played in eight games with 17 total tackles and a fumble recovery as a junior.
Gage Fosberg, Sr, K/P: Handled punting duties as a junior and averaged 34.4 yards per punt with a long of 61yards. For his career, Fosberg is 27-33 on extra points attempts and connected on all four of his field goal tries.
Trey Honious, Sr, P/K: Tallied five points on 2-of-3 extra points and 1-of-2 field goals as a junior. Honious is 10-of-13 on extra points and connected on 2-of-3 of his field goals at the varsity level.

NEWCOMERS
The defense gets a big boost as senior DL Todd Harding returns to Stebbins after transferring from Princeton. The 6-foot-4, 285-pound Harding started for the Indians as a sophomore. Juniors WR Aiden Jones, WR/DB Jeremy Holloway, RB/LB Jerry Jackson, OL/DL Chase McCurry, OL/DL Evan Vollet, OL/DL Chris Larrick and RB/LB Bradyn Pennington will all vie for playing time. Pennington is back out for football after lettering as a freshman. The Stebbins' coaching staff is expecting a breakout season for sophomore RB/LB Dalton King.

PLAYOFF HISTORY
(0 appearances, 0-0)

2019 SCHEDULE
Fri – 08/30/19 – at Greenview – 7:00 PM
Fri – 09/06/19 – GREENVILLE – 7:00 PM
Fri – 09/13/19 – PIQUA – 7:00 PM
Fri – 09/20/19 – XENIA – 7:00 PM
Fri – 09/27/19 – at Fairborn – 7:00 PM
Fri – 10/04/19 – at Troy– 7:00 PM
Fri – 10/11/19 – TIPPECANOE – 7:00 PM
Fri – 10/18/19 – BUTLER – 7:00 PM
Fri – 10/25/19 – at Sidney – 7:00 PM
Fri – 11/01/19 – WEST CARROLLTON – 7:00 PM

TAKING CARE OF THE FOOTBALL
Stebbins had -17 turnover margin (6-23) in 2018. Those short fields were a large reason why the Indians gave up 45.9 points per contest.

STOP THE RUN, STOP THE BLEEDING
The Indians' defense gave up 34 rushing touchdowns last season. Six times the Stebbins defense allowed four touchdowns or more on the ground in a game.