2020 Preseason Blitz 5 Top 25 (16-20)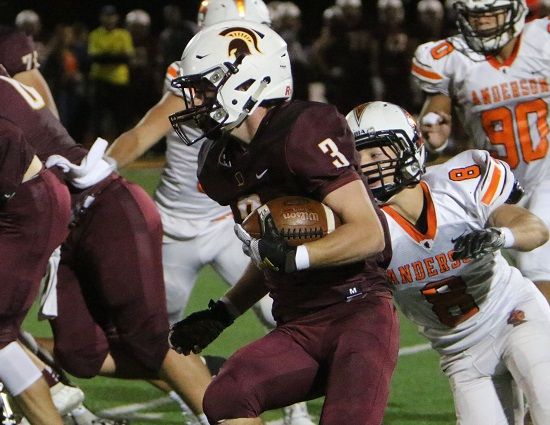 Looking at the #16 to #20 ranked teams in the 2020 Preseason Blitz 5 Top 25 presented by TriStateFootball.com there are a trio of Eastern Cincinnati Conference schools. In total, there are four ECC squads in the Top 25.
Ross is the highest ranked of the three Southwest Ohio Conference (SWOC) members in the rankings. Simon Kenton is just one of three Northern Kentucky teams in the Top 25.
20. Walnut Hills (5-5): With three Division I football recruits on the offensive line and a sophomore quarterback with a year under his belt, the Eagles have the foundation to make the playoffs for the first time since 2010. Walnut Hills has playmakers on the perimeter, but running the football will be where their bread is buttered. The Eagles averaged 6.7 yards per carry last season. NEXT UP: 8/28 – at Western Hills (4-6).
19. Turpin (10-1): The Spartans were one of the most pleasant surprises of 2019. Turpin had its second undefeated regular season in the last four years. They won seven games by 29 points or more. The Spartans return a group of skills players that have been very productive at the varsity level. Senior Kaidan Naughton had 16 touchdowns on 92 offensive touches last fall. NEXT UP: 8/28 – #12 LAKOTA EAST (5-5).
18. Anderson (7-3): How the Redskins play in the trenches will be a big key to their success. Anderson has a monumental task in front of it. The first seven games on the schedule are a grueling gauntlet. The Redskins have to bring their "A" game every Friday night. Execution and mental fortitude must be part of Anderson's makeup. NEXT UP: 8/28 – #16 SIMON KENTON (8-5).
17. Ross (8-3): With eight starters returning, the Rams' offense is going to be a load to handle. Ross comes at their foes in relentless fashion with its triple-option offensive attack. In 2019, the Rams averaged 355.1 yards per game rushing. They threw the ball just 17 times all season (nine completions of which four went for touchdowns). Ross looks to make program history with back-to-back playoff appearances and the school's first-ever postseason win. NEXT UP: 8/28 – BADIN (9-4).
16. Simon Kenton (8-5): The Pioneers will reload behind sophomore quarterback Chase Crone, who was named the Class 6A, District 6 Player of the Year as a freshman. Simon Kenton has had just one losing season in the last 12 years. In that span, the Pioneers have had nine seasons of 10 wins or more (117-40 overall). The other two winning campaigns were nine and eight victories. The most impressive part of this run by Simon Kenton is its 12 Class 6A regional finals appearances (elite eight) in the last 13 years. NEXT UP: 8/21 – at Lafayette (2-9).