Pooler, Beech top GCL Co-eds recruits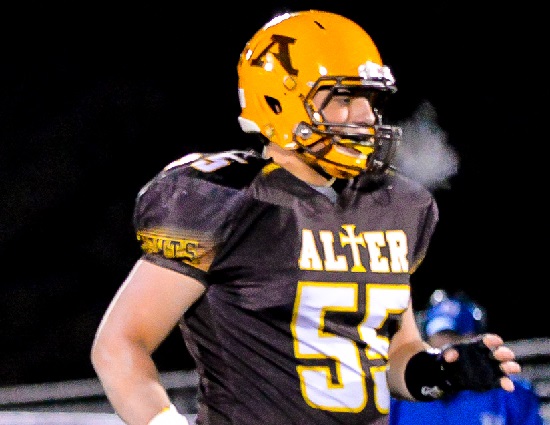 Several players in the GCL Co-eds have gotten Division I scholarship offers heading into their senior season. The conference is sitting on some top-notch talent and college coaches are jumping on it. There is also handful of players that are still looking for their initial offers. Don't be surprised if those kids get offered before the year begins. Here is a look at those who will get their shot to play at the next level.
At Alter, OL Chris Beech has offers from Army Ball State and Eastern Michigan. The 6-foot-2, 280 pound Beech was a First Team All-GCL North selection in 2015.
Chaminade Julienne DL Jeffrey Pooler will play in the Big 10. The 6-foot-4, 270 pound Pooler made his verbal commitment to Maryland this weekend.
The gifted Jordan Williams has an offer to play at Austin Peay. The Roger Bacon star was a Division V Second Team All-Southwest District selection after catching 51 passes, amassing 1,639 all-purpose yards and scoring 13 touchdowns as a junior.
Badin WR/DB Phillip Dozier has also picked up several Division I-AA offers (FCS schools).