Woolley turns Scott into winner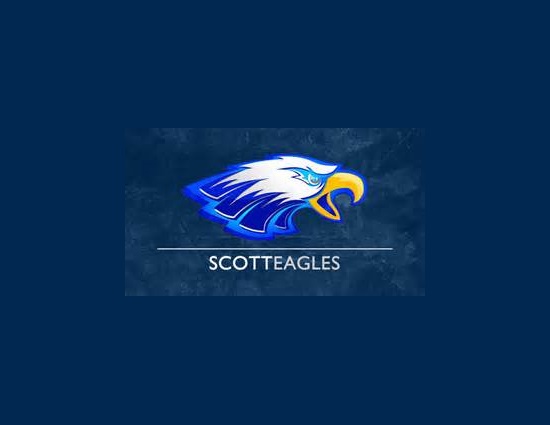 In the past five years, Scott has completely turned its football program around.
This season the rejuvenated Eagles will try to maintain their momentum while facing a much more difficult non-district schedule.
Scott has posted its first winning seasons since 1990 the past two years, going 7-4 and 6-4, respectively. The Eagles were 2-9 as recently as 2010, but under current coach Dan Woolley, Scott has posted an 18-14 record in his three seasons at the helm.
The Eagles open with Newport Central Catholic at home, followed by Dixie Heights on the road. They finish with a home game vs. Simon Kenton. Bourbon County, Mason County, Holmes and Harrison County comprise Scott's district schedule.
"Once we are in district, we feel we should be very competitive," Woolley said.
One of Scott's biggest strengths is its 1-2 punch of Roberto London and Deondre Pleasant in the backfield. The tandem rolled up over 1,700 rushing yards in 2014, and the Eagles are expecting sophomore quarterback Nelson Perrin to make an immediate impact.
Boasting ample speed, the Eagles are expected to have a strong defense as well this fall. They held opponents to 16.9 points and 202 yards per game last year.
Class 4A, District 7
2014 record: 6-4. Lost to Anderson County in the first round of the Class 5A playoffs.
Coach: Dan Woolley (18-14 at Scott, three years, 18-14 overall).
TOP RETURNEES
Roberto London, Sr, RB/DB – London rushed 164 times for 940 yards and nine touchdowns, and he caught 11 passes for 145 yards and a pair of scores last season.
Deondre Pleasant, Sr, RB/DB – Pleasant averaged 10.3 yards per carry last season, running it 82 times for 843 yards and seven TDs. He also caught a touchdown pass and returned a punt for another score. Defensively, Pleasant was fourth on the team in total tackles (64).
Danny Fitzgerald, Sr, QB/DB – In a limited sample size, Fitzgerald was solid last season throwing the ball, going 34-for-66 for 459 yards, seven touchdowns and six interceptions.
Trey Hicks, Sr, LB – Hicks led the team in solo tackles (35), assisted tackles (66) and total tackles (101).
Ron Rice, Sr, OL/DL – Rice finished with 39 tackles last season, anchoring a strong unit on both sides of the line.
Gage Tucker, Jr, OL/DL – Another big lineman that should help the running game on offense and shut down opponents on defense.
Nelson Perrin, So, QB – Perrin did not throw a pass in 2014 but he is just a sophomore and Woolley expects him to make a major impact this season.
2015 SCHEDULE
NewCath, Dixie Heights and Simon Kenton highlight a vastly upgraded non-district schedule. The Eagles open district play at always-dangerous Mason County, which should be a good test for the team. Holmes, Bourbon County and Harrison County are also in their district.
WOOLLEY'S MAMMOTH ACCOMPLISHMENT
Since KHSAA started tracking season-by-season records, Scott had won five games since once prior to Woolley's coaching era. Under Woolley, the Eagles have reached that threshold each of his three seasons.
FAST STARTS AT SCOTT HIGH
Scott won its first seven games in 2013. The Eagles opened the 2014 campaign by winning their first four games.
NONE SHALL PASS…OR RUN
Scott held its opponents to just 108.0 rushing yards per game last season. Eagles' foes did not have much success in the air either, averaging 94.4 yards.