Dixie optimistic entering 2015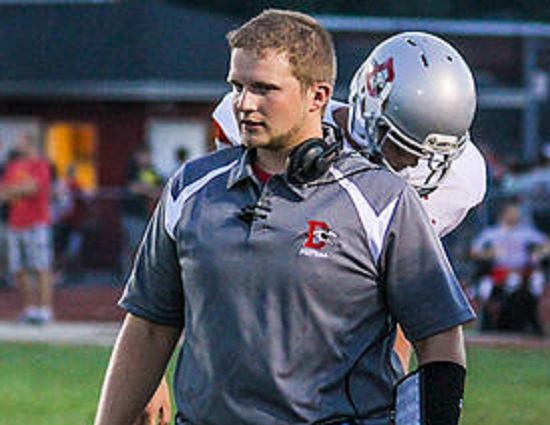 Last season was a forgettable one for Dixie, which did not win a game and enters this season riding a 13-game losing streak.
But fourth-year coach Sam Watson is optimistic about the wave of players that will be freshmen and sophomores and also believes the juniors and seniors gained valuable experience in 2014.
The Greyhounds lost just four starters on offense and defense.
"I am very excited about this upcoming season as we are hopeful in starting to see our program getting back on the path to success," Watson said. "We have great underclass numbers and they will see a great deal of playing time on both varsity and JV levels."
Division VI, Region 22
2014 RECORD: 0-10, 0-6 SWBL Buckeye
COACH: Sam Watson (9-21 @ Dixie, fourth season, 9-21 overall)
TOP RETURNEES
Clayton Washington, Jr., RB/DB – Washington averaged 6.9 yards per carry last season, rushing 54 times for 372 yards. He looks to run the ball a lot this fall.
Cody Grubb, Sr., TE/DL – Grubb was the team leader in sacks with five, finishing fourth in the Buckeye Division last season. He played some quarterback last season, going 7 of 18 for 33 yards.
Cameron Coffman, Jr., OL/DL – A two-way lineman, Coffman played all 10 games last season on both sides of the ball.
Donovan Demus, Jr., OL/DL – Another junior who gained valuable experience on the line in 2014. He played five games and made an immediate impact.
TOP NEWCOMERS
C.J. Clark, So., RB/LB/SS – He rushed six times for 20 yards last season and looks to make a bigger impact this fall at multiple positions.
Dylan Bailey, So., OL/DL – Teamed with Coffman and Demus, Dixie is building what could be a very good line for the next couple of years.
A.J. Shockey, So., RB/LB – Another young two-way player who is a rushing option as well a potential staple in the defensive backfield.
Ethan Arnett, Jr., DB/WR – Arnett rushed 15 times and caught two passes on a Dixie team lacking experienced receiving options.
2015 SCHEDULE
Dixie plays the same 10 opponents this fall as it did last season. The Greyhounds lost all of their games by at least 25 points, and their games vs. Dayton Northridge was their closest of the season…..FULL SCHEDULE
POINTS DIFFERENTIAL
While Dixie appears to have an optimistic future, it was not competitive last season and has a difficult trek ahead. The Greenhounds were outscored, 511-96 (or 51-10 per game) in 2014. They reached the 20-point threshold one time and surrendered at least 35 points in each contest last fall.
John is entering his second season with TSF. He has several years of experience on the high school sports scene at the Kentucky Post, KYPost.com and WCPO.com. If you are interested in covering your team, please CONTACT US.